SECRET STEAKS REVEALED!
It's National Butcher's Week from 14th – 20th March and we are celebrating by reducing all of our Welsh Wagyu Beef "Secret Steaks" by 20% !!   These are cuts that are often only familiar to butchers and chefs, but which, with careful handling, will produce the most amazing results for your dining table.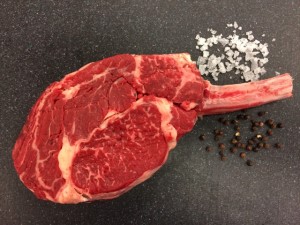 The Delmonico is actually from the end of the rib – and this wonderful steak/chop will serve two easily, weighing about 700g in total.    There again, ONE hungry man can also dispatch his own Delmonico with little or no incentive necessary!
News & Views
Special Offers