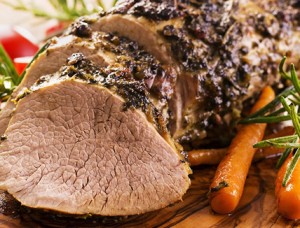 Each weekend we like to make a special offer available on our website and we send a mailshot we've called "Something for the Weekend" to let you know ….. If you sign up on the website you will receive this automatically.  We will also feature the offer here in our Taste Buds pages in case you miss it ……
Introducing this weeks!
"SOMETHING FOR THE WEEKEND"
ONLY £15.00 FOR THE TWO!!
A great opportunity to stock up your freezer
ROSE VEAL SILVERSIDE ROASTING JOINTS
USE ONE, FREEZE ONE
2 x 1.5kg Rose Veal Roasting Joints
Delivered fresh and individually packed