Calves Liver Pate Recipe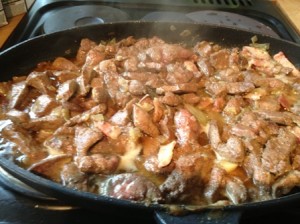 One of the dishes we are featuring in our Taste Workshop at Ludlow Food Festival uses our Heaves Farm Rose Veal Liver … and is a beautifully simple and easy starter or lunch dish.
Ingredients
2oz butter
¼ onion, sliced
1 clove garlic
Splash

To Make of cognac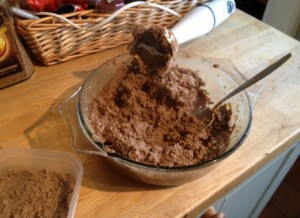 4oz Alternative Meats Calf's Liver, chopped
2 slices streaky bacon, finely chopped
A pinch of nutmeg
Freshly ground black pepper
1. Melt the butter in a pan, then add the onion and garlic and cook over a gentle heat for 5 – 7 minutes.
2. Add the calf's liver and bacon and cook for 4-5 minutes over a medium heat. Then, whizz the liver and bacon with the sauce, nutmeg, pepper, and add the splash of cognac. Spoon into ramekins and chill for at least 6 hours in the fridge. If preferred, you can seal with clarified butter and add a bay leaf and peppercorns on the top for decoration.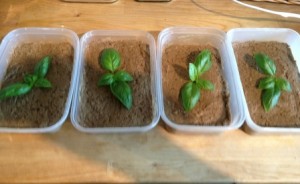 Recipes